Legal advice for businesses
Austin Lafferty Solicitors is a law firm based in Glasgow and Lanarkshire, working throughout Scotland that acts for a substantial number of companies, firms and partnerships in a wide variety of trade and business sectors.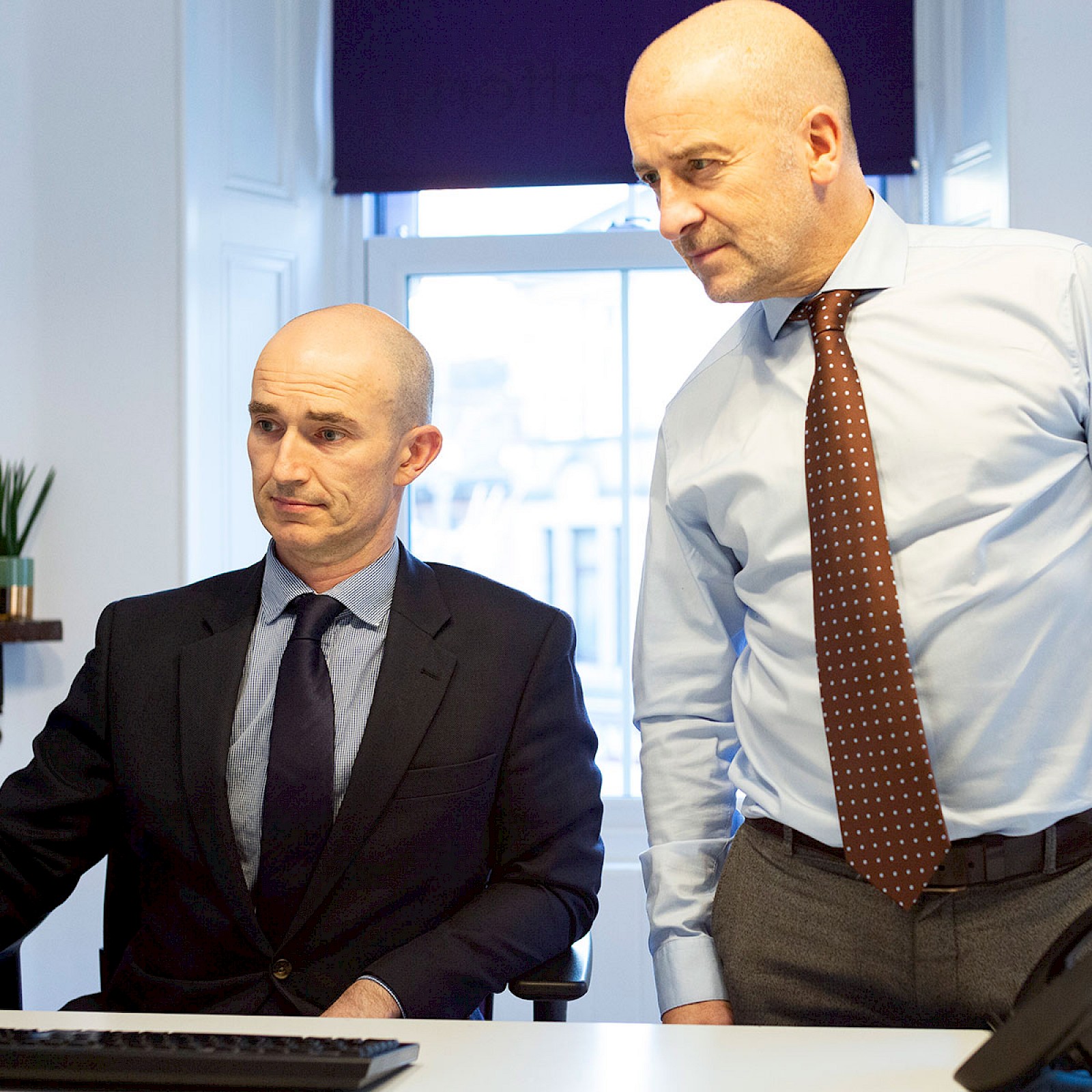 Whilst every client has its own personality and interests, there are also many common themes and areas of work which our solicitors can help with.
We get involved when a new business is set up, or indeed when one is closing, being bought over or reconstituting – or just needing urgent legal help.
But just as in medicine, prevention can be better than cure, and to use another comparison, it is not just scouts who should Be Prepared.
Let us help
Businesses are like human beings
They are born, live and then eventually pass away, and just as in our own lives it is sensible to plan ahead and organise for the best chance at a successful future, the same is exactly so with businesses. Here are some specifics:
How is the business constituted? Perhaps it started with one man or woman who had worked for a big soul-less company and decided they would make more money working for themselves than for an employer. As time went by, they took on an employee of their own, and now there are say 23 employees. But what happens if the sole trader dies, or is hospitalised, or wants to retire? Should he/she not consider bringing in partners and some capital? Should he/she/they consider forming a limited company, for the tax and protection advantages?
Does the business own the shop/factory/showroom/restaurant? Or is it rented? What would be best, and what's possible? Are the terms of the Lease clear, or can they be renegotiated? Could either an alternative holding be negotiated, or different premises acquired? Is there merit in expanding and taking on more premises? Are the current premises too big? Might it be a good idea to sublet part of them?
What will happen when the owner, or one of them, wants to retire, or emigrate, or leave the business to do something else? Is there a written partnership agreement that sets out who is due what money in any of those events, and/or what happens to the remaining partners/employees, directors? Have the partners made wills and granted powers of attorney in case of tragedy or accident?
What is the legal relationship the business has with its customers? Does it protect the business or not? Are deals done verbally or by way of a tightly-drawn contract or form? What would happen if one of the partners or directors decides to leave and tempts customers/clients away?
Does the business have robust and effective contracts of employment with its workers? Do the owners understand their responsibilities on health & safety, discrimination, training? Do employees understand their responsibility to the business and are they rewarded in such a way that they will always act to its benefit? Is the structure of management and other staff sensible and effective?
Does the business create goods, services or knowledge which are worth protecting? Are there financial assets in the business that are not recognised and valued correctly? Does the business at large own the intellectual property or does a director or partner personally own these rights? Is the name and branding of the business worth money, and safely tied up exclusively?
What would happen to the business if the senior partner or managing director falls ill or dies? If the remaining partners want to carry on the business, how do they pay out the estate of the deceased partner for the capital he owned in the firm? Has the company considered the benefits and costs of key man insurance and the tax advantages in arranging it?
How do you go about acquiring a rival, or another business that is ripe for takeover? How do you prevent (or encourage) being taken over yourself? What happens if another business tries to encroach on your territory or taps your customers?
These 8 topics are only some of the many issues and questions businesses have to ask themselves day and daily. And whilst business owners may be able to answer some of them and deal with these challenges successfully, all are the stuff of legal advice and solicitor services.