Power of attorney
A power of attorney is a deed of authority granted by you in favour of a trusted individual who can deal with aspects of your financial/property matters and/or personal welfare.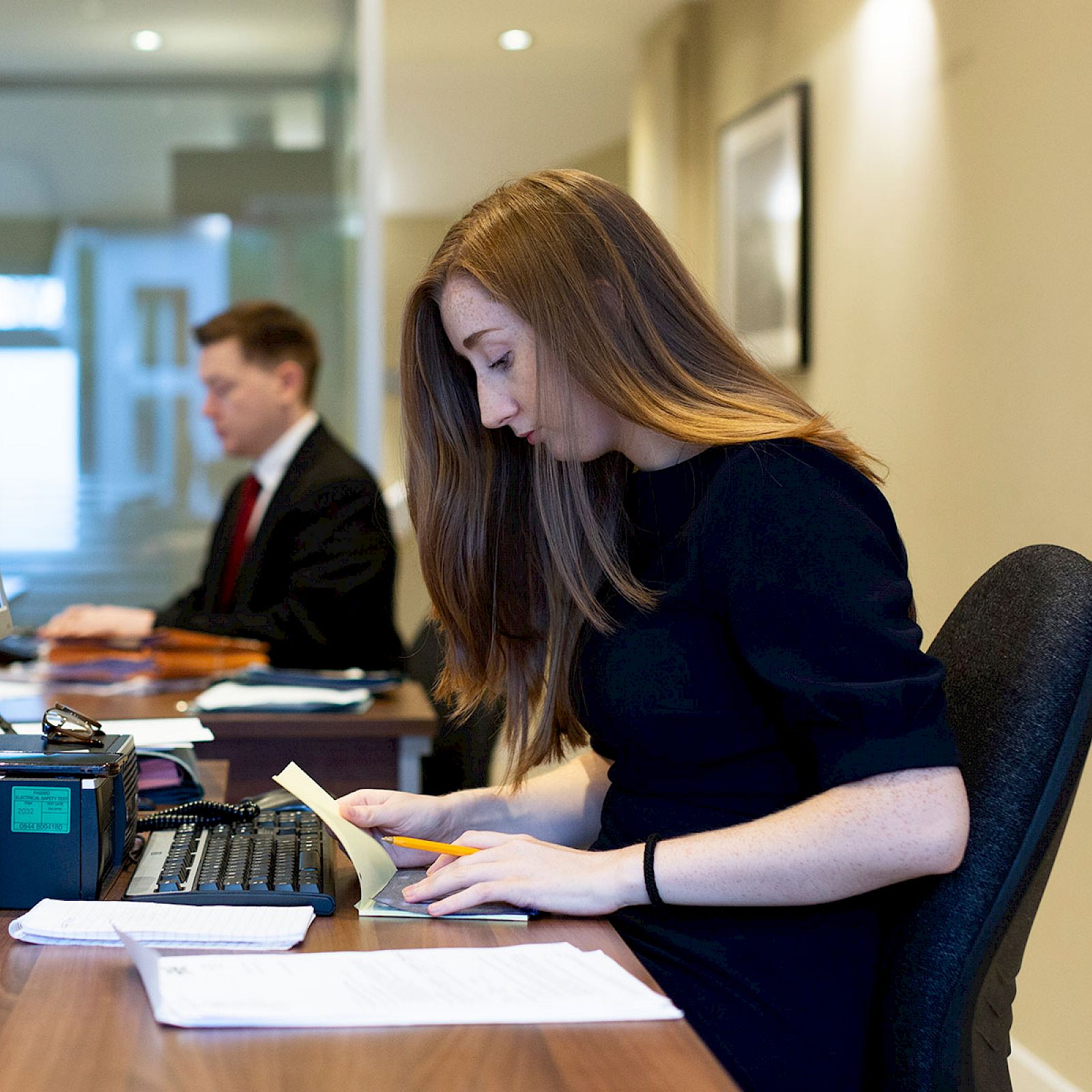 No one can predict the future
We cannot tell if dementia will creep up, or if we will suffer a stroke, or be in an accident which will leave us unfit mentally or physically to look after our own affairs.
In order to protect against that risk, a power of attorney is prepared and signed, and left to one side until needed – maybe years later. In the absence of a power of attorney, the infirm person's family has to go to court to get a guardianship order at great expense and trouble.
We're here to help
If you are thinking of having a power of attorney put in place, or just want to know more about the process, make an appointment to speak to one of our friendly, expert solicitors in Glasgow, Newton Mearns, Hamilton or East Kilbride for a free consultation at one of our branches. You can talk through all the issues confidentially, and if you do proceed, all fees and outlays are quoted in advance and in writing.
When we have clients seeking to instruct us on signing a Power of Attorney, the main preliminary event is a discussion or meeting between client and solicitor to go over the legal and practical matters involved in this type of deed.
Every client and case is different. Contact us to get an immediate response and to arrange a consultation.
How to contact us
Things to consider
There are several universal factors and principles. Therefore we would ask you to note the following information:
A power of attorney is an authority granted by you in favour of a trusted individual who can deal with aspects of your financial/property matters and/or personal welfare.
There are two types of Power of Attorney:
A Continuing Power relates to financial/property matters e.g. dealing with bank accounts, signing documentation required in house transactions, mortgages etc. This may be granted with the intention of taking effect immediately or continuing in the event that you become incapable of handling matters yourself.
A Welfare Power of Attorney, which includes matters such as making decisions on medical matters, your personal appearance and diet. These powers cannot be exercised until your doctor confirms that you no are no longer capable of making these decisions yourself.
A Power of Attorney can incorporate both of these types of powers if you wish. The deed will set out the precise powers that you wish your attorney to have. It is sensible to make this list as wide as possible so that it covers all matters in which your attorney may need to act. It must be signed by you before an adult witness and acknowledged by a solicitor present when signed. The solicitor has to be satisfied of the Adult's ability to appreciate what he or she is signing.
A Power of Attorney will not be valid until registered with the Office of the Public Guardian. For this reason, we strongly suggest that clients consider signing a Power of Attorney in favour of a trusted friend or relative even if it may not be required for some time. It can be stored safely in our office. It can then be registered at a later date either with your consent, or in the event a medical practitioner states that you are no longer able to manage your own affairs.
One factor that can make a Power of Attorney an urgent requirement is that the alternative is Guardianship or Intervention - either of which is a court procedure to appoint a person to do the things an Attorney would do. The difference is that if the Adult has lost the capacity – mental ability to understand – the Power of Attorney, he or she cannot consent to its being made, even if they can still physically sign their name. So if perhaps an older or elderly relative has begun to slide into dementia , the point will be reached when they have tipped over the balance and lose the mental fitness to grant a Power of Attorney.