The Rise of Fake Safety Certificates for PPE
The British Standards Institute is reporting a surge in fake safety certificates for personal protective equipment as front line workers battle against Coronavirus.
The national standards body has revealed a sharp increase in the number of false documents in circulation, mainly for disposable face masks but also for gloves, protective coveralls and eyewear protection.
Officials are warning businesses buying PPE to verify that certificates are genuine before parting with any cash.
Shahm Barhom, Group Product Certification Director at BSI, which is appointed by the UK Government as the national standards body, said: "We're urging anyone who is purchasing personal protective equipment to be vigilant – particularly given the increased need we're seeing at present.
"If the safety equipment that is being purchased is supported by a certificate that appears to have been issued by BSI, we strongly recommend checking its validity first."
There are stringent laws in place to ensure the safety and quality of personal protective equipment.
By definition it is designed to "protect the wearer" and as such is covered by EU Regulation 2016/425.
The Regulation sets out the "essential requirements" which must be met by manufacturers before PPE can be placed on the UK market.
Products go through a conformity assessment to demonstrate compliance and this is carried out by a notified body, such as the BSI.
There are currently 58 such notified bodies in Europe. Once the conformity assessment is complete, a maker can display a CE mark.
Those breaching the legislation face fines and prison terms of up to three months in the most serious cases under The Personal Protective Equipment (Enforcement) Regulations 2018.
Depending on their specific types, PPE masks must meet strict standards of bacterial filtration efficiency and differential pressure, for example, and must fit closely over the nose, mouth and chin.
Face shields or visors must be optically clear, resistant to fogging, droplets and splashes and have an adjustable head band.
Disposable surgical gowns and gloves must be made of well-established materials for the type of product – for example latex or neoprene for gloves.
Gowns should have bonded seams, be mid calf in length and have considered flammability properties. Gloves should have long cuffs reaching well above the wrist.
But fake documentation is flooding in from all over the world as firms profiteer from the crisis.
The BSI has reported the issue to European regulators and law enforcement agencies, including Trading Standards in the UK, which investigates complaints.
Meanwhile prices for the vital safety gear are reported to have soared by as much as 1000 per cent.
The Health and Safety Executive, Britain's national regulator for workplace health and safety, said the unprecedented global demand for PPE meant products were being sourced from new suppliers – but that they had to be of the right quality to protect NHS workers.
Rick Brunt, Head of Operational Strategy, explains: "For PPE to be effective and provide protection to the worker, it's not just a question of supply.
"It must also be suitable for the task in hand and we need to be assured that protective equipment will actually protect people.
"At this time of unprecedented national emergency, we're working very hard with other agencies to ensure those maximising supply of PPE have our support and assurance when they need it.
"Our advice is grounded in science and experience, not just our understanding of the regulations.
"We want to ensure that any PPE destined for our frontline workers, regardless of its provenance, is appropriately tested so that we know it will serve its purpose."
The UK Government has eased regulatory requirements for a limited time to speed up the supply of PPE during the COVID-19 crisis.
Even so, a product can only be placed on the market if it already demonstrates a compliance with the essential safety requirements and a conformity assessment has been started via a notified body, like BSI.
You can check the validity of a safety certificate using BSI's directory at https://verifeyedirectory.bsigroup.com/.
A BSI spokesman added: "Buyers should be asking, does the name and certificate number match the original on the database?
"Are the name and address on the certificate accurate and does the name of the company you are dealing with have anything to do with the company that holds the certificate?
"If you have any doubts, check it out.
"This will not only save money in the long-term but also provide reassurance that products you are buying are providing the right level of protection."
Consumers are advised not to buy medical grade masks as they are not appropriate for everyday use and would divert supplies from the front line.
But the UK government says people should wear a face covering in enclosed spaces, where social distancing is not always possible.
And in Scotland we should consider using homemade face coverings in similar situations.
The Consumers' Association Which? says it's best to opt for a reusable handmade cloth mask if you want to purchase one.
But it advises: "Bear in mind that a homemade cloth mask doesn't conform to any particular standards as it's not a medical product, so it pays to be vigilant about who you buy from, or consider making one yourself.
"There are a few different types of mask available to buy, from simple cotton cloth masks made by individual sellers in response to the current crisis, to commercial options made from polypropylene or with in-built filters. 
"Prices range from about £10 for basic cotton pleated masks, to £15-20 for more complex nanofibre/polypropylene masks, and £30 or more for higher-end masks.
"Outside of medical and DIY-type masks, reusable commercial options are generally the type originally designed for commuters and cyclists in polluted cities.
"But as demand for masks is likely to grow now that the government has suggested their use, be wary of sellers selling products at very high prices. 
"Equally, if prices seem too good to be true, or your find something for sale that is hard to find elsewhere - such as medical-grade masks - it might be fake, particularly on online marketplaces."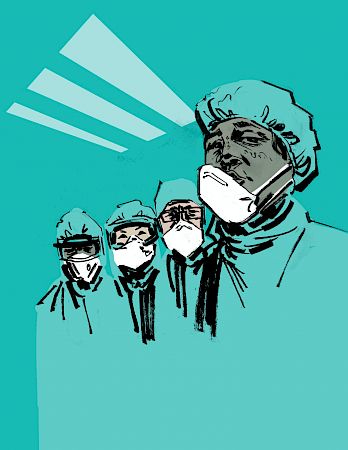 Need legal advice?