Brogues over brothel creepers
Why workwear works during lockdown
Suddenly occurred to me I might be the only man in Glasgow wearing a tie. Because I am still running my legal practice, albeit as the only office-based person in the whole staff, I wear the same standard business gear as always. Proper suit or jacket, formal shirt and a decent tie. Black brogues too, none of your brothel creepers or whatever modern salespitchery soft shoes get.
We are not allowing clients into the office and none of my colleagues can see each other unless they videocall, so I am slightly questioning my sartorial practice, habit... fetish?
But it is still a day at work, I feel comfortable in sober threads, and for me, it focuses the mind for my new daily routine of lawyering but also admin. Regular readers will know I am the whole firm's scanning/printing/posting/banking/copying engineer - aka the oldest office junior in Western Europe.
One of my colleagues came to the front door to hand in a file (safely) and was visibly taken aback to be greeted by her boss in full male model mode. I expressed surprise at her surprise, but in sheer common sense terms she was right, and sensibly was dressed in jeans herself.
It made me wonder how people generally, and our couple of dozen staff members in particular, carry out their duties in their homes. One of our solicitors I know sets the rule that she cannot go into her comfortable lounge until 5 pm, and has set up her laptop operation in the kitchen. I have been sent a couple of pics of bedroom offices and dining rooms taken over for the duration.
Perhaps some of them conduct legal business in their jammies. Notary or nightie? That's the question.
Whatever way individuals want to go suits me. Indeed even in normal days we don't have a dress code nor any need to. Perhaps there is something innately conservative (yes, small c) about solicitor offices - or chambers as they used to be called - that makes inmates feel comfortable in sensible gear. Though I have yet to see anyone come to the office in pyjamas.
We are all working hard and finding new ways to get the job done.
Hopefully the virus can be controlled, though sadly there is much loss and pain to come. Meantime, I shall put on the brogues and a nice tie each day and get on with it.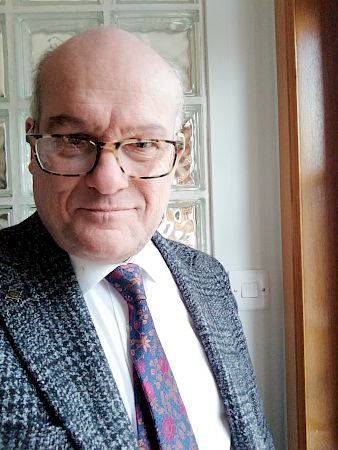 Seeking legal advice?