Buying and selling property
House conveyancing is a high-tech, rapid-fire process where efficiency is essential.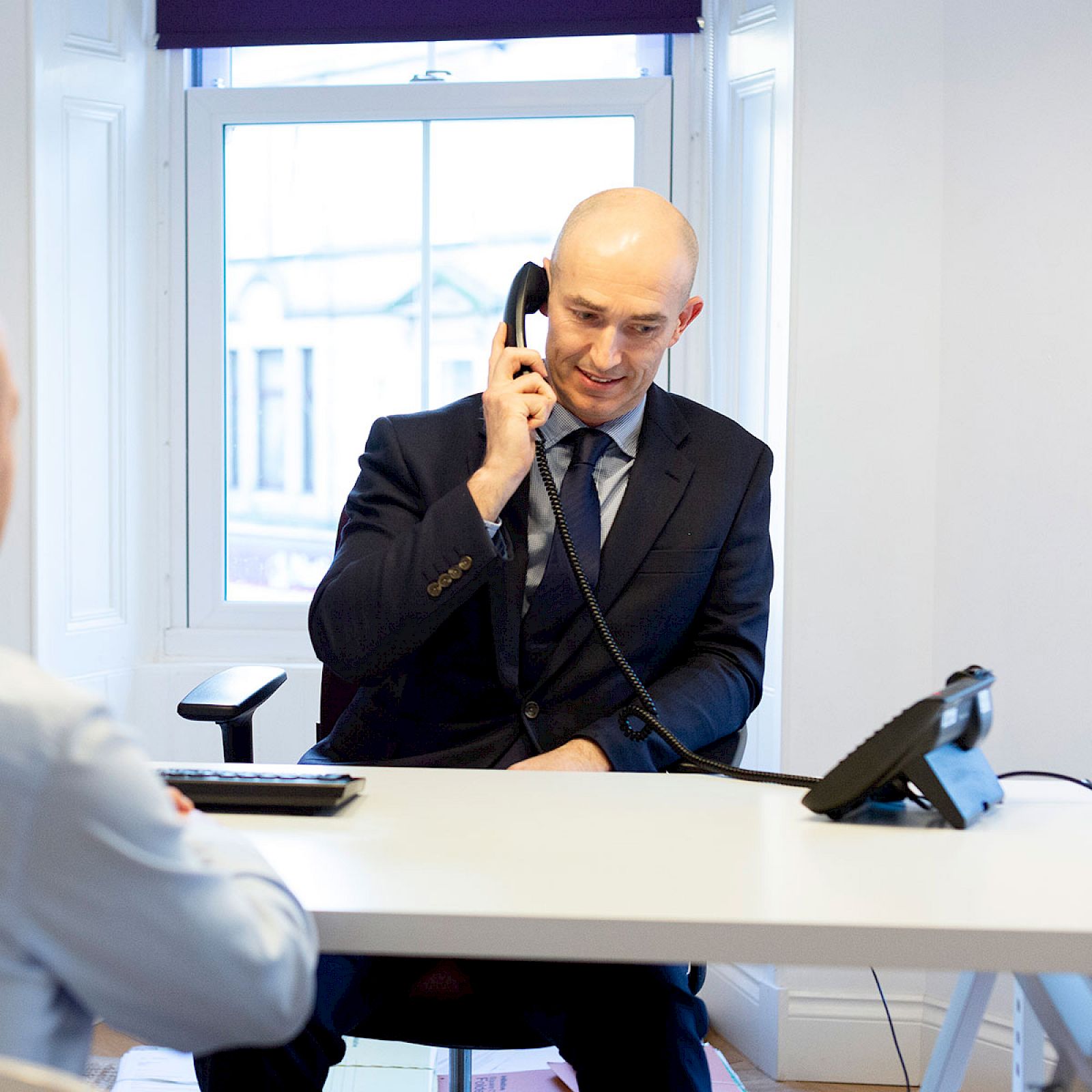 We're on hand when you need us
Austin Lafferty Solicitors and Estate Agents is a firm that is equipped with the latest in case management technology, with professional staff who work quickly and accurately on clients' transactions from first contact to final completion and registration.
Our fees and outlays are incredibly competitive, all quoted in advance in writing, and we do not charge for making offers for purchase nor for giving preliminary advice on the details of conveyancing. The earlier you call us the better. One of our friendly, expert solicitors in Glasgow, Newton Mearns, Hamilton and East Kilbride will be available for a meeting with you at one of our offices before any fee or commitment comes about.
We also have connections with lenders and mortgage brokers to assist you in finding the right financial package for purchase. Contact us to get immediate response and advice.
Selling Property- Conveyancing in Scotland
Whether the market is strong or weak, sale of property is a complex and stressful business.
Austin Lafferty Solicitors and Estate Agents does what the name says – we sell property and carry out the subsequent conveyancing. We have a dedicated team of estate agency professionals and solicitors with support staff to see all sales through from first enquiry to settlement. Our case management IT setup is state-of-the-art, and our procedures are based on efficiency and speed of action at all stages.
All fees, outlays and commissions are quoted in advance and in writing, and once instructed, our focus is entirely on progressing and completion. A free valuation and consultation service is offered for the marketing and the legal aspects of your sale, and we report to you at all points in the process. Staff members in all branches are trained in dealing with schedule requests, viewing and information enquires for our properties, and as well as our own website, we are registered with Rightmove and S1 Homes for maximum exposure of homes.
For more advice contact us