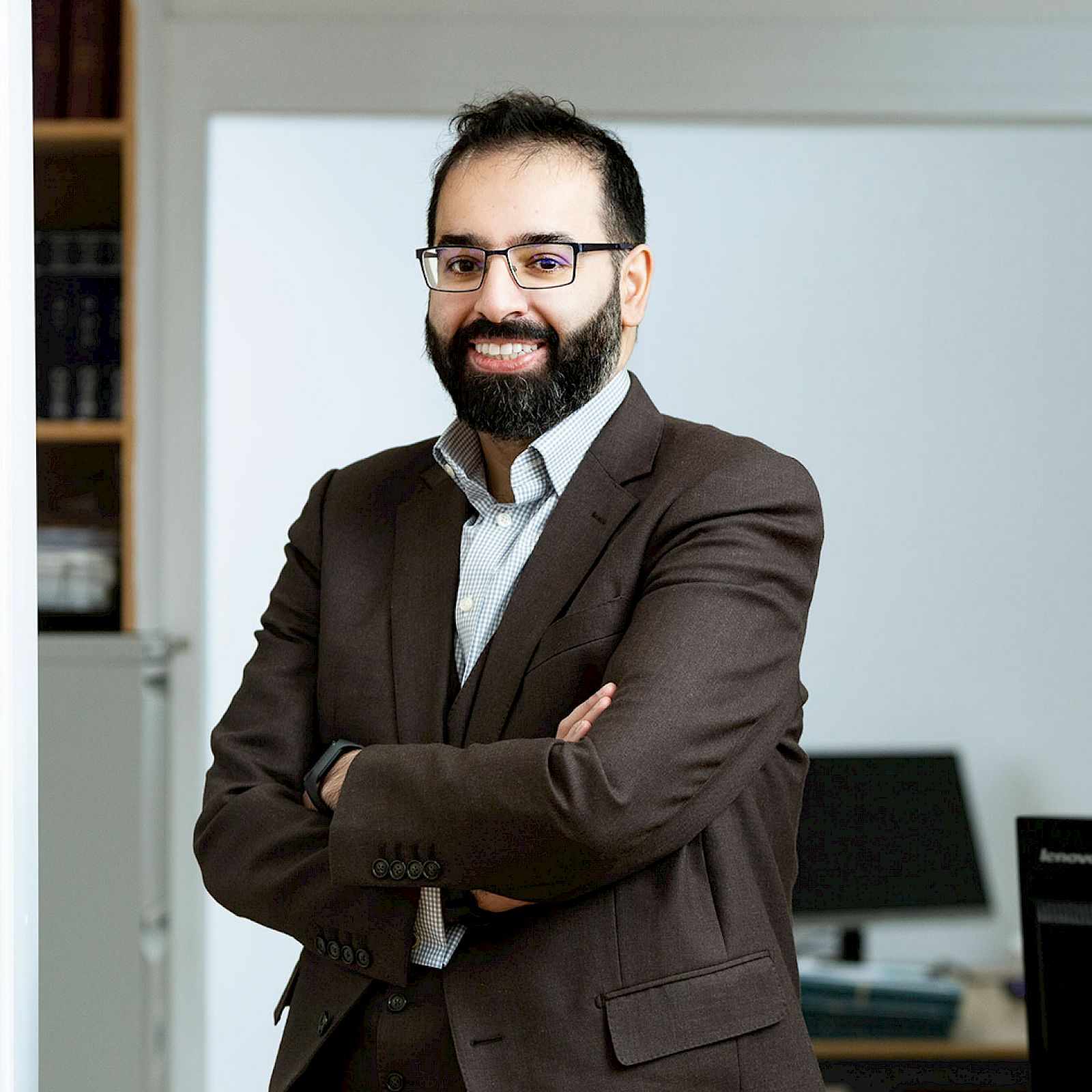 Call Omair
Email Omair
Qualifications
LL.B in Law with Honours, University of Aberdeen, Diploma in Legal Practice, University of Stirling
Memberships
Member of the Law Society of Scotland
About Omair
Omair is a Director of Austin Lafferty Solicitors with whom he commenced his traineeship in 2011 and since qualifying in 2013 has become an integral part of the team. He studied Law at the University of Aberdeen and graduated in 2009 and studied for and obtained his Diploma in Legal Practice at the University of Stirling in 2011.
In addition to dealing with residential conveyancing Omair deals with complex commercial purchases including purchases and sales on behalf of SIPPs, large corporate clients and sole traders, alike. In addition, he deals with wills, powers of attorney and executries for the firm's many private clients.
Omair also deals with matrimonial disputes and in particular child contact orders. He has experience in dealing with complex cases on paternity. He has acted for a father seeking parental rights and responsibility where paternity was being disputed by the mother who did not consent to DNA testing due to her religious beliefs. The case created numerous human rights issues on both the part of the mother and the father that had to be dealt with.
Omair is multi-lingual, being fluent in Urdu and Punjabi.
Omair is also a Notary Public registered at the Foreign & Commonwealth Office.
Omair enjoys watching football and motorsport and likes to attend at least one Formula 1 race weekend a year. In his spare time he likes watching movies and is an avid follower of Game of Thrones. 
Significant Legal Experience
McLaughlin –v- Morrison and Esure (assisted in while trainee)
A multi million pound claim for his client as Guardian of her nephew who was left catastrophically brain damaged after deliberately being hit by a car driven by the first defender. Lord Jones in the Court of Session rejected the claim the victim had provoked the assault and also held that there was no contributory negligence on his part and thus should be awarded damages with no deductions. Settlement followed thereafter for undisclosed damages.