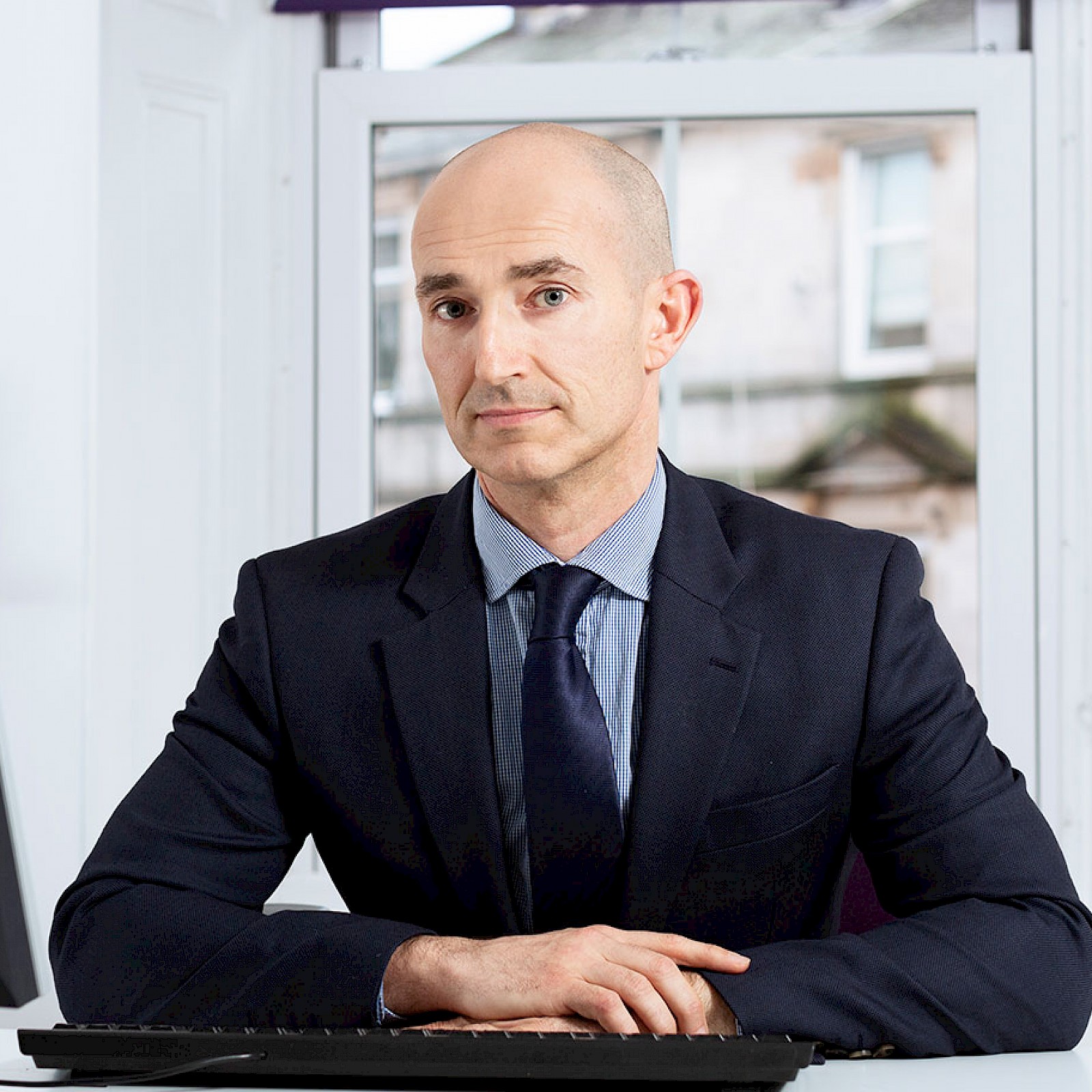 Jonathan Cushley

Senior Associate
Call Jonathan
Email Jonathan
Qualifications
ll.b dip.lp n.p.
Memberships
Member of the Law Society of Scotland
About Jonathan
Jonathan joined Austin Lafferty Solicitors in the year 2000. He provides a comprehensive and successful service to clients throughout Scotland and with good relations with some of the country's best Advocates, Jonathan can arrange the effective instruction of counsel when appropriate.
Personal Injury Compensation and Civil Disputes
Instructed by pursuers and defenders, whether they be individuals or businesses, Jonathan has civil litigation experience ranging from actions for payment and ejection to complex and high value claims and fatal accident inquiries.
Family and Child Law
Jonathan provides knowledge and practical solutions in this challenging area. Should negotiation fail in achieving the right result for our clients and their families, Jonathan will pursue and defend contact, divorce and financial orders in the Sheriff Courts and in the Court of Session.
Private Law and Property Transactions
Jonathan and his team offer his clients skilled and sensitive guidance in the important area of Trusts, wills, financial planning, powers of attorney, guardianships and winding up of estates. His clients also benefit from a competitive and efficient conveyancing service for house purchases, sales, mortgage-related work and commercial transactions and leases.
Criminal Defence
Having initially trained in criminal defence, Jonathan is regularly successful in his representation of his clients who have had to face the anxiety and stress of criminal charges. One of Jonathan's first cases resulted in the high profile acquittal of his client to the charge of murder. The trial required the detailed investigation and presentation of new expert medical evidence in the controversial area of shaken baby syndrome.
In his spare time, Jonathan enjoys participating in sports, in particular: golf, football, hill races and ultra-marathons. 
Significant Legal Experience:
ICL/Stockline Plastics Factory Disaster, Maryhill
Jonathan represented many of the survivors of the blast in their claims for compensation and in the first Public Inquiry of its kind held in Scotland; 
C.B. –v- North Lanarkshire Council
Catastrophic injury to a 10 year old pupil at school. A long handled paintbrush entered the child's eye and penetrated his brain. Liability established after proof, resulting in a settlement that will meet the needs of the victim throughout his adult life; 
Reynard –v- Exquisite Cuisine Ltd
The pursuer suffered food poisoning after eating a Chinese meal. She developed reactive arthritis. Liability admitted on the day of the proof. Causation established after lengthy proof involving detailed complicated expert evidence on the immune system. £1.2million awarded. 
McLaughlin –v- Morrison and Esure 
A multi million pound claim for his client as Guardian of her nephew who was left catastrophically brain damaged after deliberately being hit by a car driven by the first defender. Lord Jones in the Court of Session rejected the claim the victim had provoked the assault and also held that there was no contributory negligence on his part and thus should be awarded damages with no deductions. Settlement followed thereafter for undisclosed damages. 
"We wish to express our gratitude to you for your help, support and advice …..You will be aware that, with Mr Cushley's impressive representation, we were successful with our claim."
"Thank you for your advice in the unfortunate (and quite stressful) family issue... Jonathan Cushley, from your firm, was very, very patient, very professional, and more importantly for my 76 year old dad, empathetic and supportive. We got a better outcome than we had hoped and the process was over much more quickly than we expected."
"Having dealt with many solicitors professionally, I was extremely pleased at Jonathan's pleasant manner and professionalism – it's usually one or the other!"